< Back to News
Top things to do with the kids in Teesside this Summer
Other
Posted on: August 24th, 2021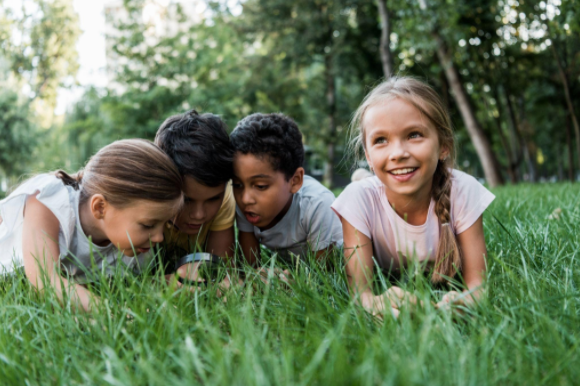 Image Via Adobe Stock images

With the summer holidays in full swing, entertaining your little ones may appear a challenge. Teesside has so many family-friendly days out that we found it hard to choose… Below we have suggested one idea for each town across our glorious area. Enjoy!! 


Middlesbrough - Newham Grange Farm
In the heart of Middlesbrough is Newham Grange Farm. Home to a collection of farm animals including Pigs, Goats, Guinea pigs and Wallabies, Newham Grange Farm is the perfect day out with the children. Along with an adventure play zone, woodland walk and discovery barn the opportunity for fun is endless. 

The farm also offers an annual pass so you can enjoy its facilities all year round, however, there are day passes available if you're just popping through for a visit. 


Darlington - Raby Castle 
Raby Castle is arguably Darlington's most beautiful attraction. Built in the 11th Century it boasts a rich history as well as 200 acres of lush gardens home to wild deer. 


It is the perfect day out for the family with a large variety of facilities, activities and attractions catering to children of all ages. In addition, there is the Stables Cafe and Shop serving delicious homemade food and a selection of gifts. 


A season ticket is available to purchase and also offers a 10% discount in the Stables Cafe and Shop. 
Stockton - Preston Park
Preston Park Museum and Grounds is situated in Stockton-on-Tees and popular amongst the locals. With 100 acres of land to roam through, Butterfly World, a children's park, a museum and a Victorian street there's an abundance of fun within the grounds. 


During the summer months the park schedules different events every day, including Sunday Fundays and drop-in arts and crafts activities perfect for a day out with the kids. 
Hartlepool - The National Museum of the Royal Navy
The National Museum of the Royal Navy is a fascinating trip through time based on the 1800s and the perfect place for a family day out. Explore the authentic fighting ships such as the HMS Trincomalee situated in the historic Hartlepool quayside.


As well as the fighting ships, there is the Museum of Hartlepool which is packed with the history of Hartlepool dating all the way back to the Bronze Age. Entry to the museum alone is free so make sure you take advantage of a great day out for the kids that is cost-effective!


Billingham - Forum, Go Climb and ice rink 
Billingham Forum is one of the North East's most loved leisure centres. Brimming with facilities such as a gym, ice rink, indoor climbing centre and adventure play to name a few. 

There are activities for people of all ages and an abundance of activity classes from indoor football to adventure play and ice skating. In addition, the Forum hosts a variety of birthday parties for all ages. With an endless amount of fun and activities, there's no surprise Billingham Forum has had nearly 2 million visitors since 2019. 
Redcar - Kirkleatham Museum 
Kirkleatham Museum and Grounds is a local heritage museum in the outskirts of Redcar. The museum itself is set inside the historic Queen Anne building filled with a rich history. 

Inside the grounds is also a small woodland trail and adventure park which is paved to be suitable for those with access difficulties. As well as this, the museum hosts family events, musical performances and seasonal events. 
Share this page?