< Back to News
A Look Into Middlesbrough Football Club's History
Other
Posted on: October 19th, 2021
Hopefully our local team Middlesbrough can grasp promotion this year after a disappointing few years and get back to the top flight. Middlesbrough FC is a local club first, much like ourselves with around 80% of season ticket holders being locals.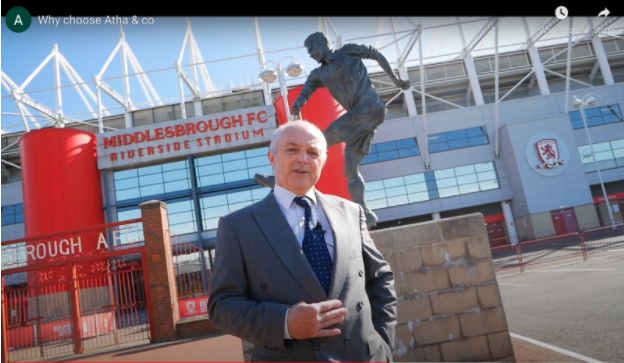 Middlesbrough FC History 
Middlesbrough has had a turbulent history filled with ups and downs. Middlesbrough FC was founded in 1876 and became a professional football team permanently in 1899. Three years after the club turned professional they were promoted to the first division and remained there for 22 years. 


For the 1923-24 season the club finished bottom of the first division and was relegated but returned to the top flight three seasons later after being crowned champions of the second division and setting a record 59 league goals. The team were immediately relegated but returned the following season in 1929 until 1954. The club was eventually relegated to the 3rd division for the first time in 1966.


In 1986 the club had to borrow money from the Professional Footballer Association to pay wages and in the final game of that season were relegated back into the third division. The club looked likely to fold permanently however a board member brought together a consortium to fund the £350,000 capital needed for football league registration with just 10 minutes to spare. 


In 1994 the club returned to the top flight of football and made some high-profile purchases that led many to believe Middlesbrough were on the up and up. The club was however relegated in 1997 after being deducted 3 points for missing a fixture but the team soon returned in 1998. 


In more recent years the club was again relegated to the championship in 2009 being managed by now England manager Gareth Southgate. The club remained in the Championship for 6 years after winning the play-offs in 2015 where they were again promoted for just one season. 


Now the club is still in the Championship but are considered to be promotion contenders to return to the Premier League. Neil Warnock was appointed manager in 2019 and still manages the club today. 
Teesside Legendary Names
Which other Boro household names do you think of?
James Arthur
Singer and songwriter James Arthur rose to fame following his win of the X Factor back in 2012. Since then he has returned to Boro to perform numerous times to his local fans. 
Sir Ridley Scott
Famous for his epic films like the Alien series and Blade Runner, Ridley Scott attended grammar school in Stockton and Hartlepool Art College. 


Fabrizio Ravanelli
Known as the 'White Feather' Ravenelli scored 16 goals in 33 games for Middlesbrough. He came to MFC for a £7 million transfer fee in 1996, scoring a hat-trick on his league debut against Liverpool.  


Juninho Paulista
Juninho signed for MFC for £4.75 million shortly after they were promoted to the Premier League. At just 22, he became known as TFL (The Little Fella) by Boro fans, referring to his height of 5ft 5 inches. During his time playing at MFC, he lived in Ingleby Barwick with his parents.  


Atha & Co
Even if we say so ourselves! We don't imagine there are many Teessiders who haven't heard of us or heard our Jingle on the regions radio stations!
Culture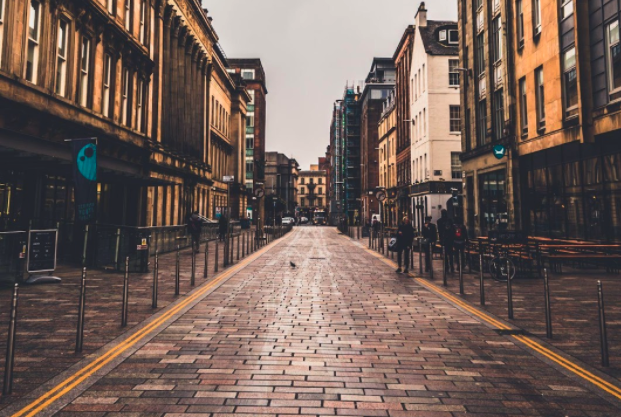 80% of Middlesbrough's season ticket holders are locally born and the club has one of the highest proportions of female fans at 20%. The club's main rivals are Sunderland and Newcastle leading to the Tees-Wear derby against Sunderland and the Tyne-Tees derby against Newcastle. 
The nickname Smoggies was first an insult used by opposing fans for the smog that used to hang over Middlesbrough but was later adopted by the fans themselves. Middlesbrough fans have been praised by both local police and even the UEFA chief executive for being very well behaved despite provocation. 
The club also has the Middlesbrough FC Foundation dedicated to delivering sport, health, education and other projects in vulnerable and disadvantaged communities across Teesside. The club also runs the Middlesbrough Enterprise Academy, a scheme that helps local children improve their entrepreneurial skills and make them more aware of business planning and finance.

It is no doubt that the club has had a massive impact on its community and remains committed to the people of Middlesbrough.
Charles Atha of Atha & Co Solicitors said:-
The people of Teesside are an especially dedicated bunch when it comes to football. Here at Atha & Co, we are as passionate about serving them as they are about serving their beloved football club.
Share this page?